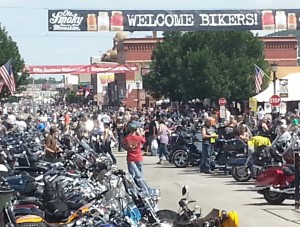 The ever popular Sturgis Motorcycle Rally in Sturgis, South Dakota draws thousands of riders each year.  Whether you are attending the rally or visiting the area in the off season, all of these trips are within reasonable distance to the Sturgis area.  There are many epic riding roads in the Sturgis area and getting there can be just as fun.
Here are some great routes to get there.  Just join the route at the nearest point to your trip:
ROUTE HIGHLIGHTS:
ROUTE HIGHLIGHTS:
From Denver Route 7 to Route 34, the Big Thompson Canyon Road, to Buckhorn Road to Route 14, the Poudre Canyon Highway, sweeps and twists through beautiful northeast Colorado.